About Cherise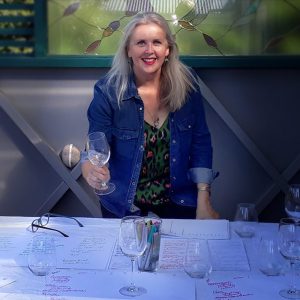 I've always been wine curious and my goal is to enhance your wine drinking experience. I want to help you experience wine both inside and outside of your comfort zone; special occasion wines, wine and food matches, and the best wine for your buck.
My fascination with wine took off when I visited Daniel Le Brun's wine caves in Blenheim about 20 years ago. I was incredibly impressed by the craft that went into his methode traditionnelle. I had no idea what went into making it but I was hooked!
Learning from the people who grow and make wine is the best education there is. Chatting with winemakers at cellar doors and vineyards across New Zealand and overseas has led to a deep respect for those who grow, pick and press the grapes, and for those who make, collate and curate the wine. These experiences, paired with formal wine qualifications mean I'm finally on my way to identifying what I really like to drink!
My wine journey is a continual learning curve because I'm naturally wine curious, and I look forward to sharing my passion and knowledge with you.